COVID-19 Compliance Solutions
Quick, Compliant, Current & Secure
Compliant with 11/5/21 OSHA Emergency Temporary Standard
Compliant with the COVID-19 Vaccination and Testing; Emergency Temporary Standard
On November 5, 2021, the Occupational Safety and Health Administration (OSHA),  and Department of Labor (DOL) issued an emergency temporary standard (ETS), titled the COVID-19 Vaccination and Testing; Emergency Temporary Standard, to protect unvaccinated employees of large employers (100 or more employees) from the risk of contracting COVID-19 by strongly encouraging vaccination.
Covered employers must develop, implement and enforce a mandatory COVID-19 vaccination policy, with an exception for employers that instead adopt a policy requiring employees to either get vaccinated or elect to undergo regular COVID-19 testing and wear a face covering at work in lieu of vaccination.
Click here to see the full ETS standard at FederalRegister.gov https://www.federalregister.gov/documents/2021/11/05/2021-23643/covid-19-vaccination-and-testing-emergency-temporary-standard
Our system works so you don't have to
VaxNavigator - MedExpert's COVID-19 Compliance Solution
Know which employees are clear to be at work, and which should be home, with our easy-to-use, secure, and legislatively compliant COVID-19 solution.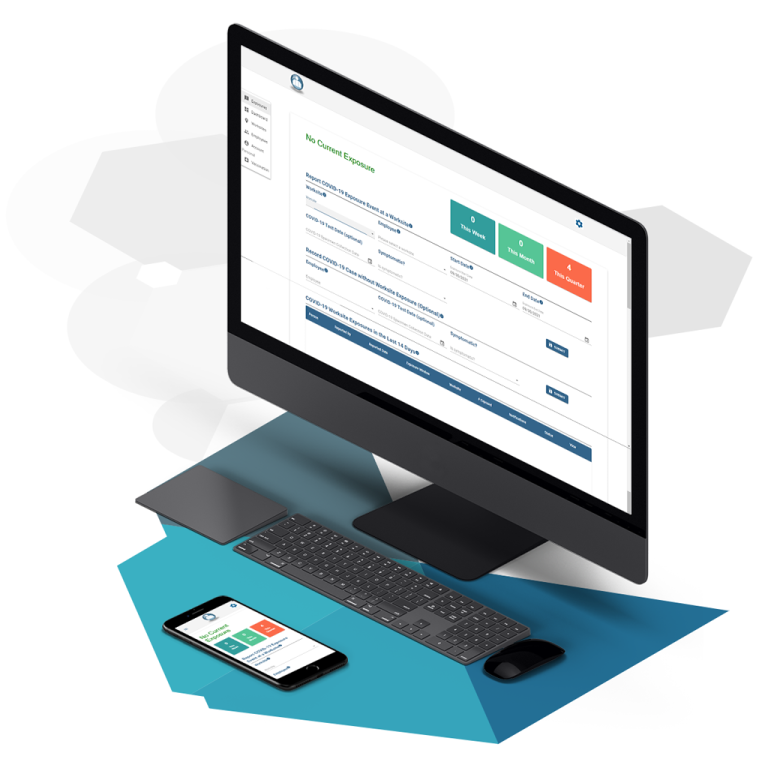 Platform Benefits & Differentiators
MedExpert has been managing employer Protected Health Information (PHI) for more than two decades. With the fluid COVID-19 landscape, focus on your work and let MedExpert maintain compliance utilizing our dynamic system.