No Surprises Act Solution
Solving Compliance Challenges For Self-Funded Plans
New legislation from the Consolidated Appropriations Act, 2021, applies to comprehensive individual and group health plans, including fully insured plans, self-funded ERISA plans and funds regulated by the U.S. Public Health Service Act.
Effective January 1, 2022.
Congress enacted consumer protections against surprise medical bills & for price transparency
Required For All Group Health Plans and Plan Sponsors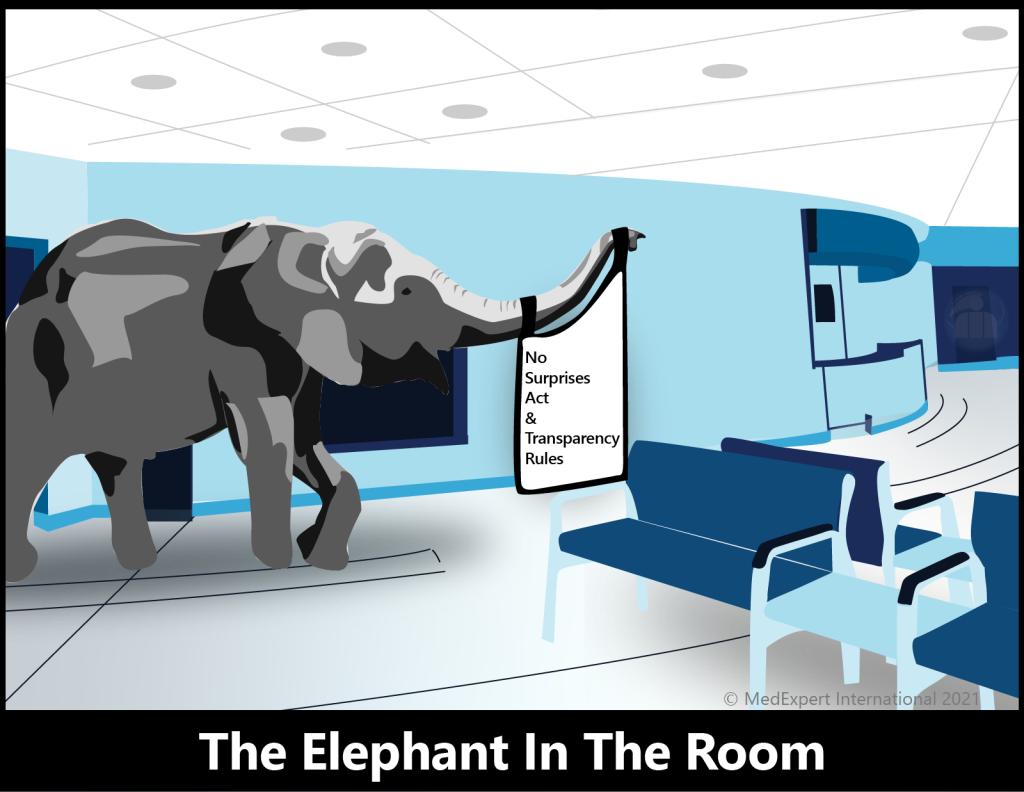 Mechanisms designed to empower patients as consumers
Balance billing is prohibited. Plan sponsors are liable for excess charges
Select Your Solutions
Interoperable Technology Integrated With Your Plan Design
MedExpert has a well deserved reputation in applying advanced technology to medical solutions; administering integrity programs; providing a patent-pending EOB solution; building positive work relations with both members and clients; and applying logistics to deliver sophisticated solutions.
In the last decade we have introduced integrity and transparency solutions that put MedExpert at the national forefront of compliance capabilities to the No Surprises Act and the intertwined Transparency Rules. 
MedExpert is the clear choice.